Being an artist in Kenya can seem like an extreme sport. No clear path to follow. No sources of funding to tap into. A LOT of trial and error. No information or resources available to help you grow your craft AND SUCCEED.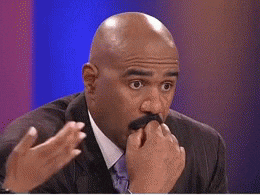 You can have the passion and drive but it takes LEARNING to fully shape your potential​ into a successful career​.
Many artists, however, have mastered the art of DISCOVERING their brand/product, NURTURING it, SUSTAINING it as a business and GROWING it to the next level. This process has not be documented and passed on well enough.
The school of rhyme is one of the core programs and also a major supporting pillar of Dandora Hiphop city.  The drive aims at creating  platforms and windows of opportunities for upcoming artists to enhance total transformational change in local hip hop , rap and other genres.
This is achieved through providing  them with a vibrant, creative and artist friendly space that creates a sense of  belonging  to any artistically talented individual who desires holistic growth.
SCHOOL OF RHYME PROGRAM ACTIVITIES
The school of rhyme runs a strict six month program with six day weekly activities that help mentor and grow artists and the community to higher levels through providing them with empowerment and growth platforms.
The activities of this program are listed as follows in the below work plan:-
| | | | |
| --- | --- | --- | --- |
| | ACTIVITIES | DAY OF THE WEEK | TARGET GROUP |
| 1. | READING AND WRITING | MONDAY | ARTISTS AND COMMUNITY |
| 2. | READING AND WRITING | EVERY TUESDAY | ARTISTS AND COMMUNITY |
| 3. | PRESENTATION AND SKILLS MASTERING | EVERY WEDNESDAY | ARTISTS |
| 4. | FREE STYLE | EVERY THURSDAY | ARTISTS |
| 5. | MARKET STORM | EVERY FRIDAY | ARTISTS AND COMMUNITY |
| 6. | BATTLE SATURDAY | EVERY SATURDAY | ARTISTS |
| 7. | ACTIVATION MTAANI | EVERY SUNDAY | ARTISTS AND COMMUNITY |
GLOSSARY 
READING AND WRITING
Writing and reading activities entails  the use of creativity  to develop and come up with rhymes that helps artists to produce great content that is conscious and well informed and provides knowledge to listeners and the society at large .
PRESENTATION AND SKILLS MASTERING
Presentation and mastering skills entails the showcasing, performing and rehearsals of any written or created articles, piece or content by artists. These sessions help artists to master their arts and their different creative skills which is geared towards creating a professional generation of artist.
FREE STYLE THURSDAY
Free style Thursday is a school of rhyme activity that creates a platform for artists to exhibit their artistic hip hop and rap skills by rhyming continuously about anything and staying relevant on any given topic for a lengthy period of time without referring to any written piece. These sessions helps artists by improving their flexibility in content delivery and great showmanship in this competitive music industry and business.
MARKET STORM
Market storm is a school of rhyme outdoor activity that creates random platforms for artists and the community to share and network. This activity also creates chances and opportunities for artists to showcase and sell their latest products /services. It helps develop their confidence in front of big crowds as artists and also as entrepreneurs in spaces such as shopping malls, markets, bus stages, open air markets, restaurants etc
BATTLE SATURDAY
This activity creates a platform for hip hop and rap music artists to battle one another through creative and skillful lyrics, overall objective of this activity is to sharpen their skills and grow their ability of addressing issues and tackling different challenges in life through the use of creative and genius lyrics
ACTIVATION MTAANI
Focuses on supporting artists and the community to share, showcase or launch any new products, services or information to the community or target clients. This is in form of organized mini events in public  spaces such as markets, neighbourhoods etc